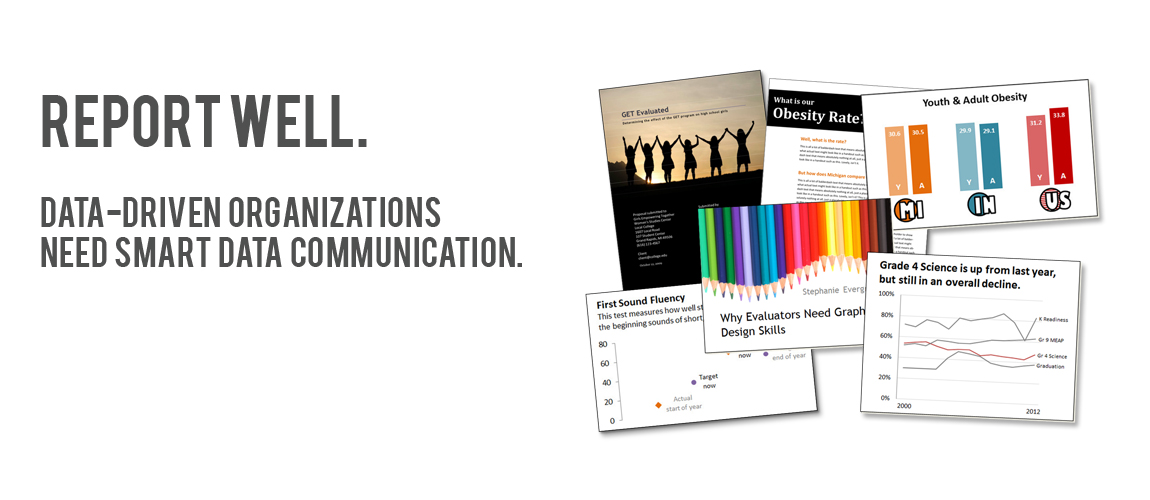 Evergreen Data
We are multidisciplinary data communication specialists focused on helping clients polish data for sharing with funders and stakeholders.
Learn More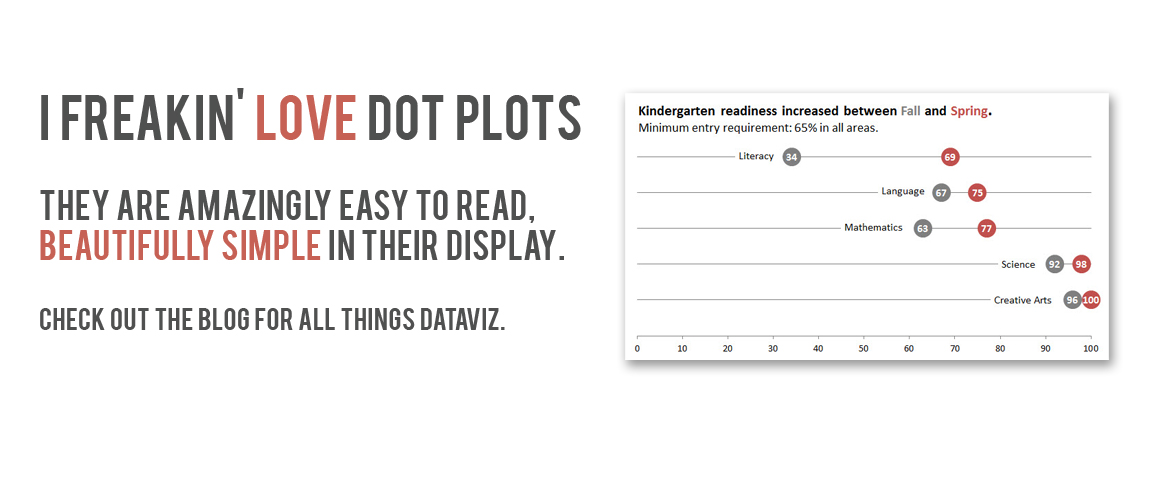 Check out the blog!
Check out the blog for all things Data Visualization. From guest speakers in the industry to how to's, tips and advice, to resources and references, it's all covered here.
Get the Latest!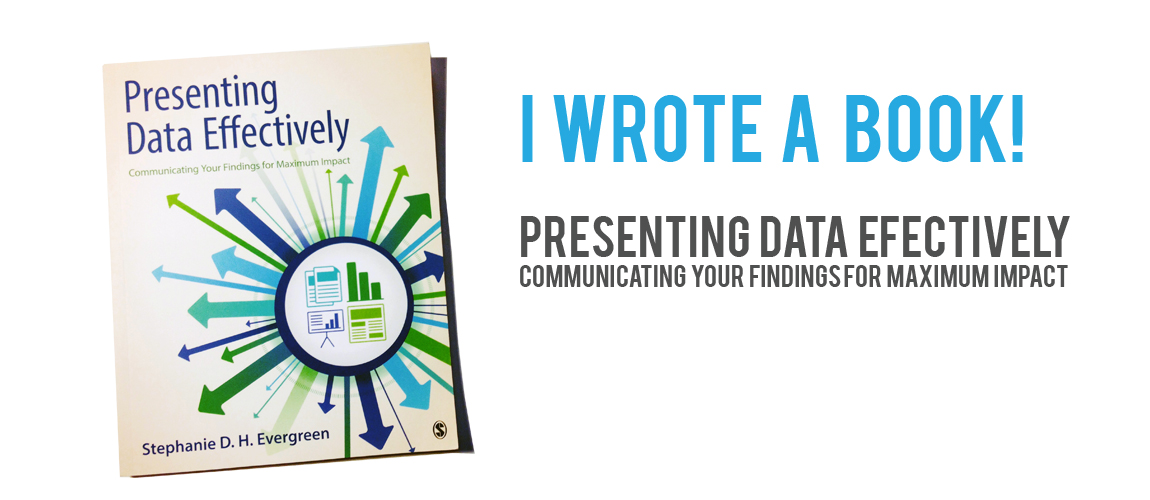 Presenting Data Effectively
How to better design our reports, slideshows, research posters, and graphs. It begins and ends with the science of communication and a grounded discussion of how the brain takes in and retains information.
Check it out!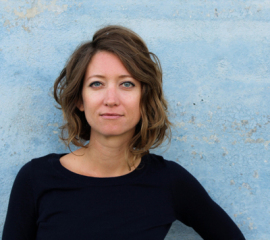 About Stephanie
Stephanie Evergreen is a sought-after speaker, designer, and evaluator who brings a research-based approach to helping clients shine their work.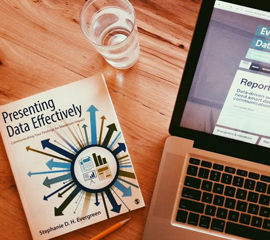 LATEST
TWEETS
Missed flight = sketching my 2014 personal annual report on the only paper available (my spare workshop handout) http://t.co/fQZg0gj3fa
Wow, heading home after my last workshop of the year. Look for the total number I've given on my annual report, out soon.